CARDIO KICKBOXING

In our 60 minute class instructor Jen will take you through a series of kicking and punching our 70 pound heavy bags and use bodyweight exercises like pushups, squats and calisthenics to rev the metabolism, build lean muscle and melt fat away.

This class can burn 500-900 calories an hour depending on how hard you push yourself. You can expect to see improved definition and strength in your arms, shoulders, legs, back and especially core!

CORE FUSION

"A party for your abs"- Michelle B.

This is the perfect class for beginners, people new to exercise or anyone looking for core strengthening movements.

We spend the hour working on not only just abs but hips, glutes, hamstrings and lower back with a little extra arms and cardio thrown into the mix.

​

BOOTCAMP

Our bootcamp workouts are always interchanging to keep it fun, but will always evolve around the important points; high interval cardio training, total body strength and conditioning, and toning.

Our Wednesday morning Bootcamp is a fantastic way to begin your day, join us!

YOGA

Yoga benefits the mind and body in so many ways; flexibility, injury precention, weight loss, stress management, heart and lung health, and more.

Join us every Monday and Friday.

H.I.I.T. IT

A devilishly fun workout built around High Intensity Interval Training. Jen safely pushes each of her members through a tough 60 minute workout that will challenge and motivate you to keep going!

​Welcome to the sweat-fest!
Fit for fall 8 week challenge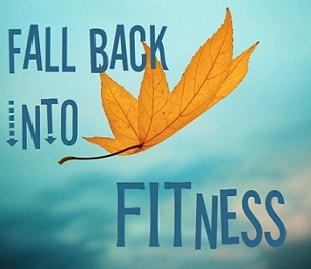 Thanks for checking out our competition! We're happy you're here. Whether you're looking for a challenge to lose weight, or just be more healthy, this is a great place to begin. Our challenges are always friendly, and always have great benefits. Please see our rules for our competition, and know that these rules are in place to be fair, and so you see awesome results!





Challenge Includes:
-Unlimited fitness classes including Bootcamp, Kickboxing, Yoga, H.I.I.T It, Spartan, and Ninja
-8 weeks of fitness coaching
-Shopping list, healthy recipes and nutritional advice
-(1) 30 minute personal training session
-To be a part of a community that utilizes social media to support, encourage and motivate each other
-Weekly checks of weight, body fat percentage and muscle mass percentage

Entry:
- $25 for members
-$200 non members (cost includes 2 months of unlimited classes)

Rules:
-You must come to the first weigh in on Monday, September 18th
-You must come to the last weigh in on Monday, November 13th
​-You must come to a minimum of 2 classes/training sessions at the gym per week (class or personal training)
-If a planned vacation gets in the way, we can excuse 1 week :)

How to win
-The winner will be the one who loses the highest percentage of weight overall and who has adhered to the rules.

To register, please click on the appropriate link


---