70 Finnell Drive #4
Weymouth, Ma
339-201-7006
We don't answer the phone while in class or with clients during the week, the best way to reach us is by email or after 4pm.
TA News
MARCH UPDATES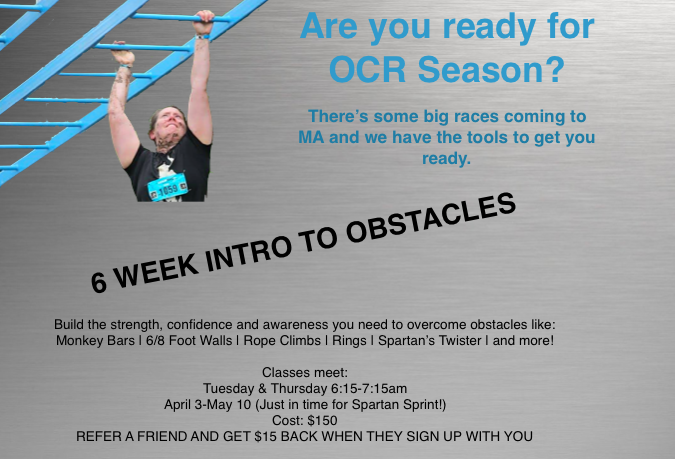 Interested in trying on OCR this season but not sure where to start? Our 6 Week Intro to Obstacles will be the perfect beginning. The obstacles taught in this 6 weeks will be monkey bars, rope climbs, rings, Spartan's twister, 6/8 foot walls, carries and more!
Make sure to share with friends and register below, classes begin April 3rd!


Make sure to share with a friend and register below
---