Telephone
Address:
70 Finnell Drive #4
Weymouth, Ma
339-201-7006

For questions please feel free to come in/ call during normal business hours

If you have a specific question feel free to email:
Personal Training/Adult Fitness Classes
Jen@TeamAwesomeFit.com
All other inquiries
​Manager@TeamAwesomeFit.com

Hours:

Sunday: 9am-7pm

Monday: 10am-3pm, 4-9pm

Tuesday: 4-9pm

Wednesday: 10am-3pm, 4-9pm

​Thursday: 4-9pm

Friday: 10am-3pm, 4-9pm

Saturday: 9am-7pm

**Please see our schedule tab for list of Open Gym and Classes
that happening when we're open**

​
TA News ANd Upcoming Events

class changes/cancellations
4/23 No Adult Ninja Class
4/24 Bootcamp subbed by Dan | SGX/Muckfest Prep subbed by Jay
4/25 No Adult Intro to Ninja
​4/27 HIIT & SGX subbed by Jay



Team Programs Tryouts
Kids who have seen the show can now make it a sport! Tryouts for the NENA/NNL 2019-2020 season start soon! Click below for more info and sign up today
Recreational Ninja League (RNL)
Ever wanted to try to do a ninja competition but thought it looked too tough? Well the RNL is right up your alley. Not only are the obstacles toned down but you get to try them all for points!
That's bang for your buck! Click Below to find out more!
2019 Summer DAY programs
Summer is just around the corner! What better time for a kid to be a ninja. TA's Kids Ninja Warrior Summer Day Programs is now open for enrollment! Days filled with obstacles and games guaranteed to wear your child out.
Click the button below to sign up because spots are limited.
---

OCR SEASON IS COMING... ARE YOU READY?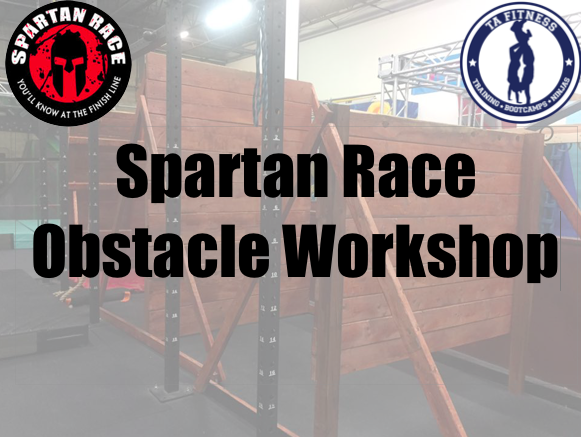 Our next workshop will be May 5th @ 10am!
Click the link below to read about our
Obstacle Workshops led by
Spartan SGX Coaches

---