Address:
70 Finnell Drive #4
Weymouth, Ma
339-201-7006

For questions please feel free to come in/call during normal business hours


If you have a specific question feel free to email:
Personal Training/Adult Fitness Classes
Jen@TeamAwesomeFit.com
Kids Program or Classes
Lucas@TeamAwesomeFit.com
All other inquiries
​Manager@TeamAwesomeFit.com


Hours:
Sunday: 9am-7pm
Monday: 10am-3pm, 4-9pm
Tuesday: 4-9pm
Wednesday: 10am-3pm, 4-9pm
​Thursday: 4-9pm
Friday: 4-9pm
Saturday: 9am-7pm

**Please see our schedule tab for list of Open Gym and Classes
that happening when we're open**
​

TA News ANd Upcoming Events
Schedule changes:
12/12 Beginning on this day we will no longer have the 10-3 open gym
12/23-12/27 No Kids program classes
12/24 Closed
12/25 closed
12/31 open only for kids program classes



Well.. neither Dave or Lucas won Ninja Warrior but we still have some pretty awesome news- WE ARE EXPANDING!

That's right- Lucas will soon be the owner of a second location. We couldn't have thought of a better owner/manager who will continue to evolve the sport and community.

💥

We aren't sharing all the info just yet, when things are moving along we'll keep everyone updated. We will share that we are also extremely excited to announce that we've hired Derek Conway to take over Lucas's Head Coach position.


💥💕💕


But for now- we'd like to hear from you! Where would you like to see a second TA?


💥💕💕


We'd like to thank everyone who has believed and continued to believe in us and this crazy idea of a fitness facility. Without all of you; whether you've been in for an open gym, birthday party or have been a long standing member- this wouldn't be possible without you.

☺️

👏

Fit Through the Holidays Membership Sale ​

Holidays and fitness don't usually go together. Each year people forget about their health because well- holidays are stressful and money is tight. Let us help by offering a membership to get you through for only $40.
With this membership we welcome you to take any and all of our adult fitness classes from now until 1/2.
Burn calories with HIIT class, clear your mind with Yoga or get away from in-laws at open gym. Check out all the adult fitness class possibilities below and get the membership today!


---
---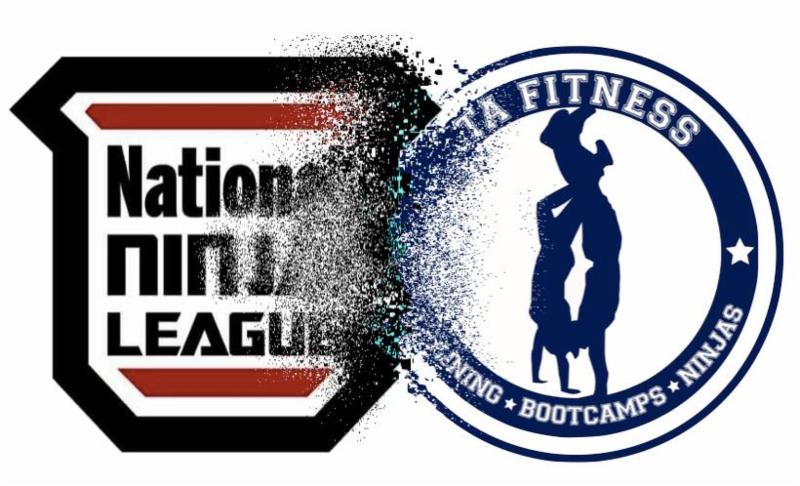 ---
6-8 (Wave 1)
1. Max Classen
2. Lola Roukous
3. Brendan Greeley
4. Avery Mackenzie
5. Declan Kealey
6. Grant Evonuk
7. Erin Morrison
8. Wyatt Terkanian
9. Meghan Bailey
10. Michael LaCara
11. Teddy Reese
12. Max Bergeron
13. Gavin Sheils
14. Caleb Roalson
15. Grayson Roukous
16. Jase Hammond
17. Jacob Hartman-Bimbo
18. Violet Hancock
19. Vivienne Serafini
20. James Kruzer
21. Logan Silen-Kuehn
22. Brady Gedman
23. Cillian O'Connor
24. Ethan Silen-Kuehn
25. Andrew Markarian
26. Isabella Grundig
27. Colton Freethey
28. Griffin Mace




6-8 (Wave 2)
1. Rowen Moore
2. Peter Ruscetta
3. Kate Swerchesky
4. Weston Alloway
5. Sebastian Robotin
6. Jack Gillen
7. Levi Marchesseault
8. Crosby Hughes
9. Briggs Daly
10. Jackson Ouderkirk
11. Juliet Beaupre
12. Cameron O'Neill
13. Duncan Rand
14. Chloe McBride
15. Lucy Fishman
16. Madelyn Blair
17. Austin Gould
18. Owen Hart
19. Simon Gelman
20. Hunter West
21. Jack McBride
22. Brody Gould
23. Sydney Shahnamian
24. Lauren Murphy
25. Hunter Gebo
26. Rocco Bellich
27. Austin Caragranda




11-12
1. Justin Karagianes
2. Isaac Hill
3. Zach Fishman
4. Addison Marchant
5. Sebastian Camacho
6. Callie Verhaegan
7. Aaron Scibelli
8. Luke DeSantis
9. Zack Keenan
10. Matthew Conley
11. Lucas Shahnamian
12. Hannah Marks
13. Aaron Maggiacamo
14. Adam DeSantis
15. Zoie Whelan
16. Michael Kirwan
17. Emily Battell
18. George Westerlund
19. Herbert Seto
20. Christian Deluz
21. Rowan Giardino
22. Adam Rosenblatt
23. Jake Scionti
24. Luke Orphanos
25. Mackenzie Peterson
26. Aaron McGee
27. Devin Sommer
28. Sophie Kobayashi
29. Tess Webber
30. Penny Keenan
31. Jack Sullivan
32. Ethan Fontaine
33. Zach Raley
34. Judah Johnson
35. Luke Tierney
36. Shawn Elwood
37. Sean Arms
38. Kevin Farmer
39. Nico LaPollo
40. Lucas Walker-Ray
41. Jacoby Herman
42. Amy Boucher
43. Elijah Christopher
44. Justin Blezard
45. Brandon Silvestri
46. Connor Huzco-Hall
47. Gavin Anderson
48. Melissa Federico
49. Megan May
50. Max Kearney



9-10 (Wave 1)


1. Christopher Moynihan
2. Max Skinner
3. Quinn Muldoon
4. Marc Cheney
5. Noele Roalson
6. Zein Ellaban
7. James Kelley
8. Charlotte Boyington
9. Brady Marks
10. Luke Hines
11. Chloe Donovan
12. Marina Brewster
13. Benjamin Carey
14. Ryder Mackenzie
15. Zach Maass
16. Abigail Stienecker
17. Jason Bessette
18. Lucas LaCara
19. Connor Fitzgerald
20. Riley Hallett
21. Sean Kealey
22. Cael Lambi
23. Rachel Diamond
24. Reilly Ross
25. Alessandra Cautilli
26. Finn O'Connor
27. Keira Potter
28. Ryan Starkman
29. Maddy Wisdom
30. Luke Hamilton
31. Keith Farmer
32. Koen Poulter
33. Ayden Moynihan
34. Ben Siemssen
35. Cash Soares
36. Rafe Lopez
37. Jayden Pereira
38. Chase Sheils
39. Anya Ludtke
40. Riley Rotunnto




9-10 (Wave 2)
1. Olivia Stobo
2. Ashlyn McNamara
3. Robin Flatley
4. Lily Moninger
5. Sam Arnstein
6. Fynn Johnson
7. Owen Westerlund
8. Leah Hurvitz
9. Jakob Tran
10. Kaitlyn Fontaine
11. Shane Olsen
12. Wyatt Herman
13. Ainsley Way
14. Collin Vitale
15. Wes Federico
16. Jason Gremm
17. Esme Kobayashi
18. Sargent Chizmadia
19. Gabe Raley
20. Lily Barrett
21. Akshara Pappu
22. Teafilia Walton
23. Eliot Vinovrski
24. Benjamin Kazlouski
25. Charlotte Barrett
26. Emma Farrand
27. Emma Hart
28. Elizabeth Sandovich
29. Daniel Woods
30. Nicholas Donohue
31. Darren Elwood
32. Lance Taylor
33. Keegan Daly
34. Grayson Alloway
35. Anna Hoyle
36. Olivia Humphries
37. Eli Wember
38. Shawn Post
39. Ava Bachta
40. Noah Huffstutler



13-14
1. Jameson Beecher
2. Jackson Green
3. Ian Prebble
4. Nate Ludtke
5. Angelina Theriault
6. Nikolaz Brancaccio
7. Nathaniel Barrett
8. Addy Herman
9. Carson Dean
10. William Doyle
11. Reece Matthews
12. Jack Longo
13. Brady Fournier
14. Cassie Lillis
15. Aiden Shanley
16. Tim Heise
17. Joshua Marchesseault
18. Ben Rosenblatt
19. Tate Becker
20. Alex Leahy
21. Mason Cole
22. Lane Carte
23. Evan Lavallee
24. Owen Mathers
25. Nickerson Hawes
26. Gray Jarboe
27. Mia Sweeney
28. Paul Woods
29. Kasey Jacobs
30. Gavin Obey
31. Emily Gardiner
32. Jacob Arnstein
33. Declan Morrison
34. John Carlson
35. Tom Alberti


​Our NNL weekend is coming up! Dec. 7-8th we will be hosting our annual National Ninja league competition for all ages.

ANW competitors Dave and Lucas will be making the courses for all the age groups and you know there's going to be some great obstacles!

Register soon or you might miss your chance as spots are filling quick! Kids divisions in particular!!!

**Last day to register is 12/4
**Last day for a refund is 11/27
---