Telephone
Address:
70 Finnell Drive #4
Weymouth, Ma
339-201-7006

For questions please feel free to come in/call during normal business hours


If you have a specific question feel free to email:
Personal Training/Adult Fitness Classes
Jen@TeamAwesomeFit.com
All other inquiries
​Manager@TeamAwesomeFit.com

Hours:
Sunday: 9am-7pm
Monday: 10am-3pm, 4-9pm
Tuesday: 4-9pm
Wednesday: 10am-3pm, 4-9pm
​Thursday: 4-9pm
Friday: 10am-3pm, 4-9pm
Saturday: 9am-7pm

**Please see our schedule tab for list of Open Gym and Classes
that happening when we're open**
​
TA News ANd Upcoming Events
Schedule changes:
10/25: No 10-3 Open Gym

Well.. neither Dave or Lucas won Ninja Warrior but we still have some pretty awesome news- WE ARE EXPANDING!

That's right- Lucas will soon be the owner of a second location. We couldn't have thought of a better owner/manager who will continue to evolve the sport and community.

💥

We aren't sharing all the info just yet, when things are moving along we'll keep everyone updated. We will share that we are also extremely excited to announce that we've hired Derek Conway to take over Lucas's Head Coach position.


💥💕💕


But for now- we'd like to hear from you! Where would you like to see a second TA?


💥💕💕


We'd like to thank everyone who has believed and continued to believe in us and this crazy idea of a fitness facility. Without all of you; whether you've been in for an open gym, birthday party or have been a long standing member- this wouldn't be possible without you.

☺️

👏
---
Time Trials for Teddie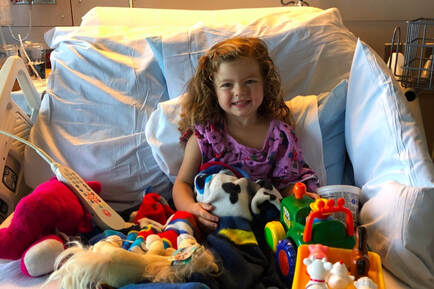 ​In coordination with American Ninja Warrior Junior Season 2 competitor Sargent Chizmadia, TA is hosting a charity event for his good friend Teddie.
Teddie is a 3-year-old girl who back in August was diagnosed with childhood cancer. Through multiple surgeries and 4 rounds of chemotherapy, she has been nothing but an absolute warrior. To quote mom she has been "braver than mom, braver than dad".
Sargent, who is only 9 years old himself, approached the gym in hopes to have a charitable event where every dollar goes to Teddie and her family to help. We happily obliged.
Every $10 you donate will get you one chance at a course designed by Sargent and 6x ANW competitor Dave Cavanagh. This is an all ages event with Teddie Trophies for every age group from our littlest ninjas (3 yr old) to pro ninjas with the furthest, fastest time on the course.
Age groups are as followed:
3-5 year old
6-8 year old
9-12 year old
13-16 year old
17+ year old
You can donate for runs two ways:
1. Follow
this link
to donate before arriving then showing the email of your donation on arrival
2. Pay cash at the event 
You can also donate by:
1. Purchasing tickets for Teddie's 50/50 raffle at the event
2. Purchasing a yellow ribbon (supporting awareness for childhood cancer)
3. Purchasing food/ snacks at the event
---
Your kids love ninja and you want to go out on a date.. we got you covered.

Drop them off at the gym and be on your way.

Activities for the kids will include open gym, obstacle instruction/games, dinner (pizza) and a different movie each time.

For: 5+

When:

October 25th

Time: 6-10p

Cost: Members- $25 for one | $15 for second+

Non members- $35 for one | $25 for second +

ADULT INTRO TO NINJA PROGRAMS

Interested in learning how to do some obstacles at the gym?
Our Adult Intro Programs are the way to go. In the 6 or 8 week program you'll start small with building strength for the novice obstacles in the gym and work up from there.
Some obstacles you'll learn:
-Quad steps
-Rings
-Swinging
-Warped wall
-Balance obstacles
-Cannonballs
-Parkour
-So much more!
You'll be in a group with other ninja newbies, so get out of your comfort zone and get in!

Classes are held Thursdays 630-745p
Ages 14+
New members get 4 free open gyms and unlimited yoga during the sessions.


---

8 WEEK PROGRAM
OCTOBER 10-DECEMBER 5
*We'll be training on obstacles to get ready for our NNL on Dec 8th :)

---