70 Finnell Drive #4
Weymouth, Ma
339-201-7006
We don't answer the phone while in class or with clients during the week, the best way to reach us is by email or after 4pm.
TA News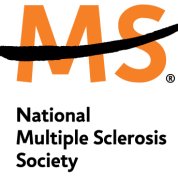 CLIMB TO THE TOP
Climb to the Top Boston is a unique urban event that raises funds to help the more than 21,000 people in Maine, Massachusetts, New Hampshire, Rhode Island, and Vermont affected by multiple sclerosis, a disease of the central nervous system that has no known cause or cure.


​On March 3, TA has a team who will be climbing the 61 flights of the Hancock Building to raise money and awareness for Multiple Sclerosis. Would you consider donating or joining our team?
---
FEBRUARY UPDATES
FEBRUARY BREAK CLASS UPDATES

Our Ninja Team, Level 1, Level 2, and Level 3 classes will all be on break and will resume next week.
2/19 Our 6-9p Open Gym is cancelled.
2/21 We will be closing at 6 for Staff Training; Core Fusion, Parkour and Open Gym will be cancelled.
2/22 Our Adult Ninja Warrior Class will be cancelled

Pre-regsiter here for yourself, your children, and/or your children's friends here: